Kim Jong-un's secret "Pleasure Squad" includes schoolgirls as young as 13, it has been claimed.
The girls are allegedly picked at random by soldiers – sometimes from their own school – and forced to serve a small military circle of North Korea's elite.
They are part of what is known as the leader's Gippeumjo, or Pleasure Squad.
Their medical histories are closely examined, and routine checkups are performed to ensure their virginity is intact.
The claims have been made by a number of defectors that have managed to escape the tyrannical country – each describing the mysterious group in a similar way.
One woman told her story to Marie Claire in 2010 after she escaped to South Korea.
She said she was 15 years old when guards took her from her classroom without warning and asked her if she had ever had sex with a boy.
She spent a full decade servicing Kim Jong-il, the father of Kim Jong-un, who never called on her for sex, but she believes he would have if she had stayed longer.
Other sources have spoken of wild sex parties where men would shave their heads and women would have their pubic area shaved.
It is believed Kim disbanded the group who entertained his father Kim Jong-Il when he came to power in 2011.
But now Kim, who is married to singer Ri Sol-ju and has a daughter, has resurrected the tradition and sent out his officials to recruit "tall and beautiful" young women.
One source told Chosun Ilbo that the women are currently staying at the centrepiece Koryo Hotel in Pyongyang undergoing security training.
Kim junior apparently decided to resurrect the tradition when he was being treated for gout last year and was waited on by a phalanx of beautiful women.
Before he died Kim Jong-Il lived the life of a pleasure-seeking playboy while overseeing the oppressive Stalinist regime.
He owned 17 places, including a huge complex in the capital Pyongyang, surrounded by fences, bunkers and anti-aircraft batteries.
Driving cars at seven, binge drinking vodka at 14 and being around his father's pleasure girls throughout his teens, it is little wonder Kim Jong-un's excessive and twisted upbringing would yield the leader North Korea has today.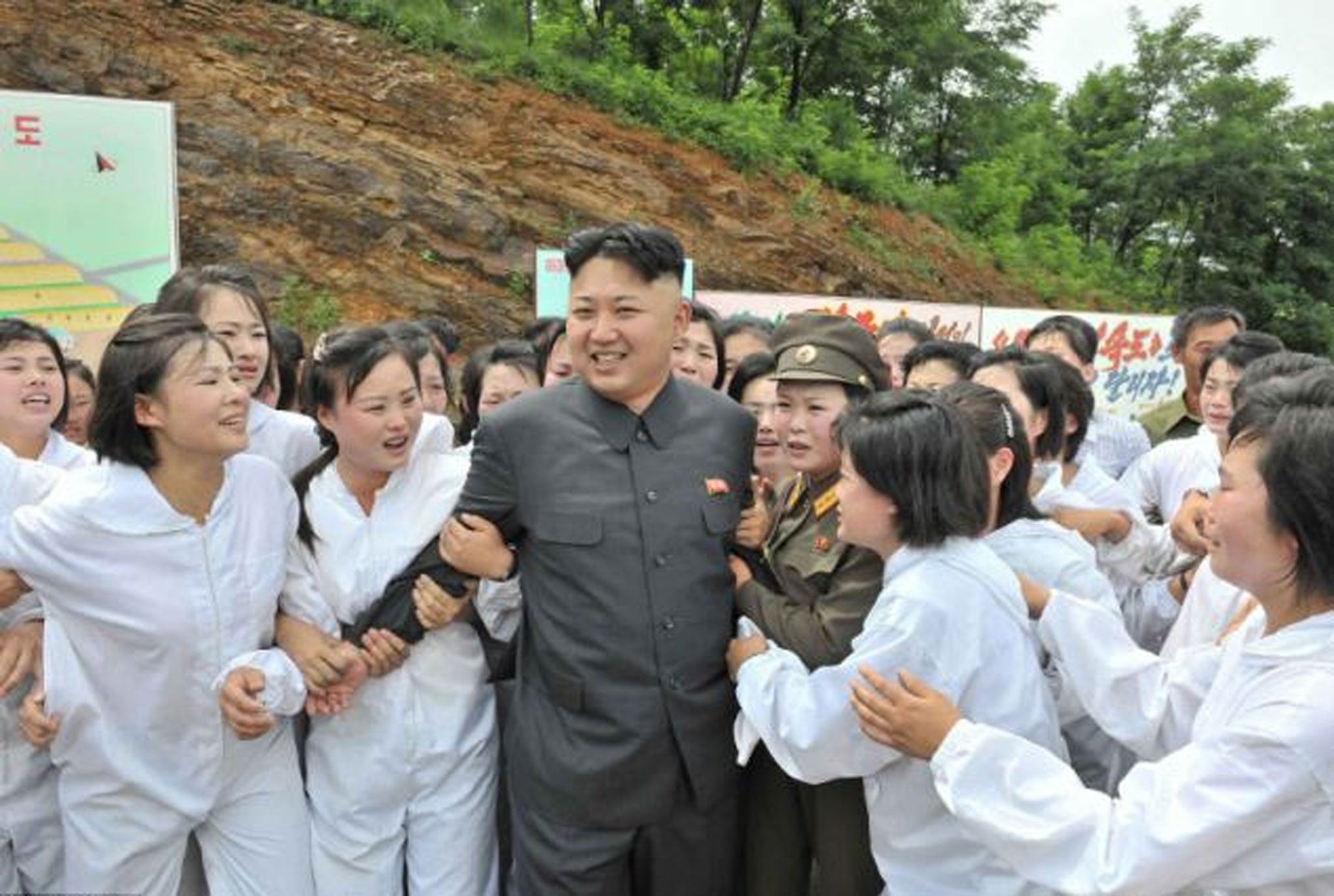 Exorbitant lifestyle the family enjoyed while millions of North Koreans were dying during the country'stwo-decadee famine.